Opened in 2020 by Jared and Lynette Fields, Legends Boxing is located in South Austin at 9001 Brodie Lane. Don't be intimidated by the word "boxing." Yes, Legends Boxing is a boxing gym, but it is for all levels and is a unique, fun and total-body workout. The gym really prides themselves on being non-intimidating and inviting to everyone who walks through the door.
The team of certified coaches at Legends is passionate about teaching real USA Boxing techniques including proper footwork, punching technique and self-defense. All of the workouts are designed to help advance your skills in boxing. And don't worry – your face is safe!
There is no person-to-person contact during the boxing fitness workouts, you'll be interacting with the bags. Sometimes going to the gym or following a certain workout plan can get boring or repetitive, but at Legends, the workouts change daily. So, every time you come in, you'll be doing something different.
You are encouraged (and required!) to do a free class before signing up with Legends. The gym is really a family, or tribe. And tribe is not just a buzz word they use – when you walk through the doors you are part of the tribe and everyone is super supportive of each other! The members and coaches really make you feel proud of what you are doing and how you are progressing.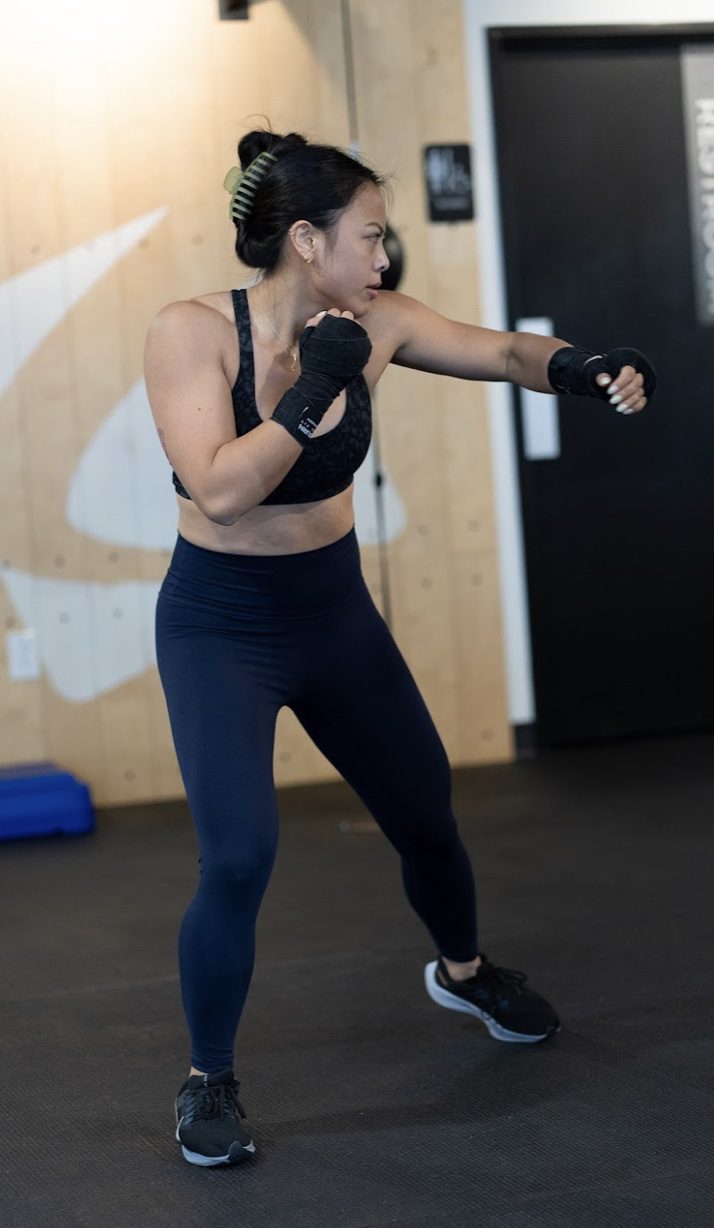 Various membership options are available based on the results you are looking for. They also have a couples membership, specials for students, military and first responders. And because life happens, especially for us moms – they have a month-to-month option as well. When you do sign up, they'll get you set up with all the gear you need – including your own gloves and wraps. I mean, you have to have the gear if you're going to be boxing! I imagine putting on the wraps and gloves makes you immediately feel a bit more bad ass.
Whether you are looking for stress relief, a new kind of workout or want to advance your skills, I encourage you to check out Legends and see what they're all about.
And, I hope you'll join us at an upcoming FREE Intro to Boxing class on Saturday, April 22 at 12pm. Keep an eye on our Instagram page for more details.