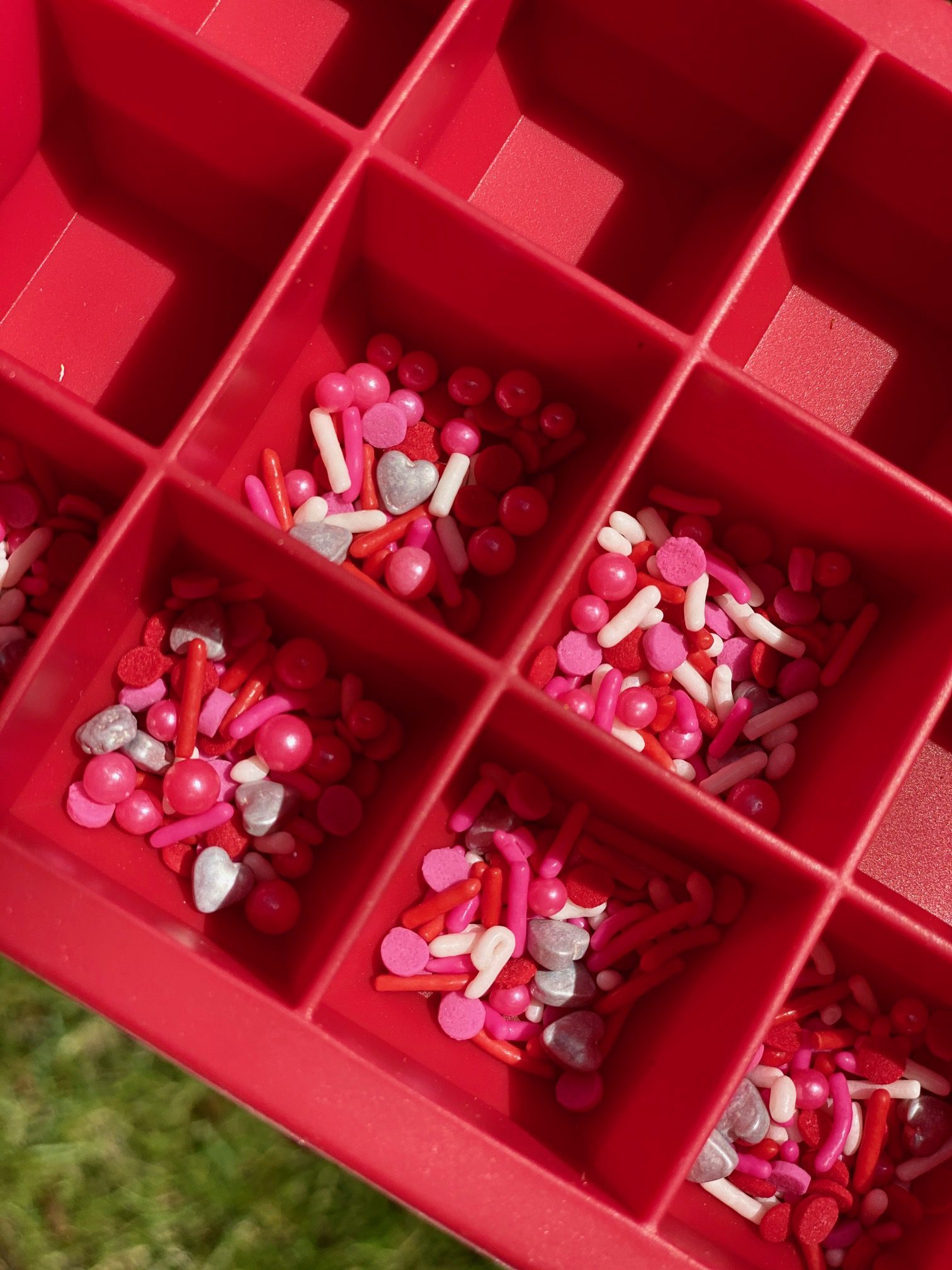 Need a festive, easy recipe that the kids will love for Valentine's Day? Try these Valentine's Day Pink Hot Chocolate sticks! There are only 2 ingredients… and they're super simple!
Ingredients:

pink melt-able chips, festive sprinkles,
festive sticks
(bows are optional)
Steps:
Put the festive sprinkles in the bottom of your silicone tray.
Melt half a bag of pink chips in a microwave wave safe bowl.
Scoop the melted pink chips into each basin of the silicone tray.
Place a festive stick in the middle of each filled basin in the silicone tray.
Put the silicone tray in the fridge to set for an hour, then enjoy!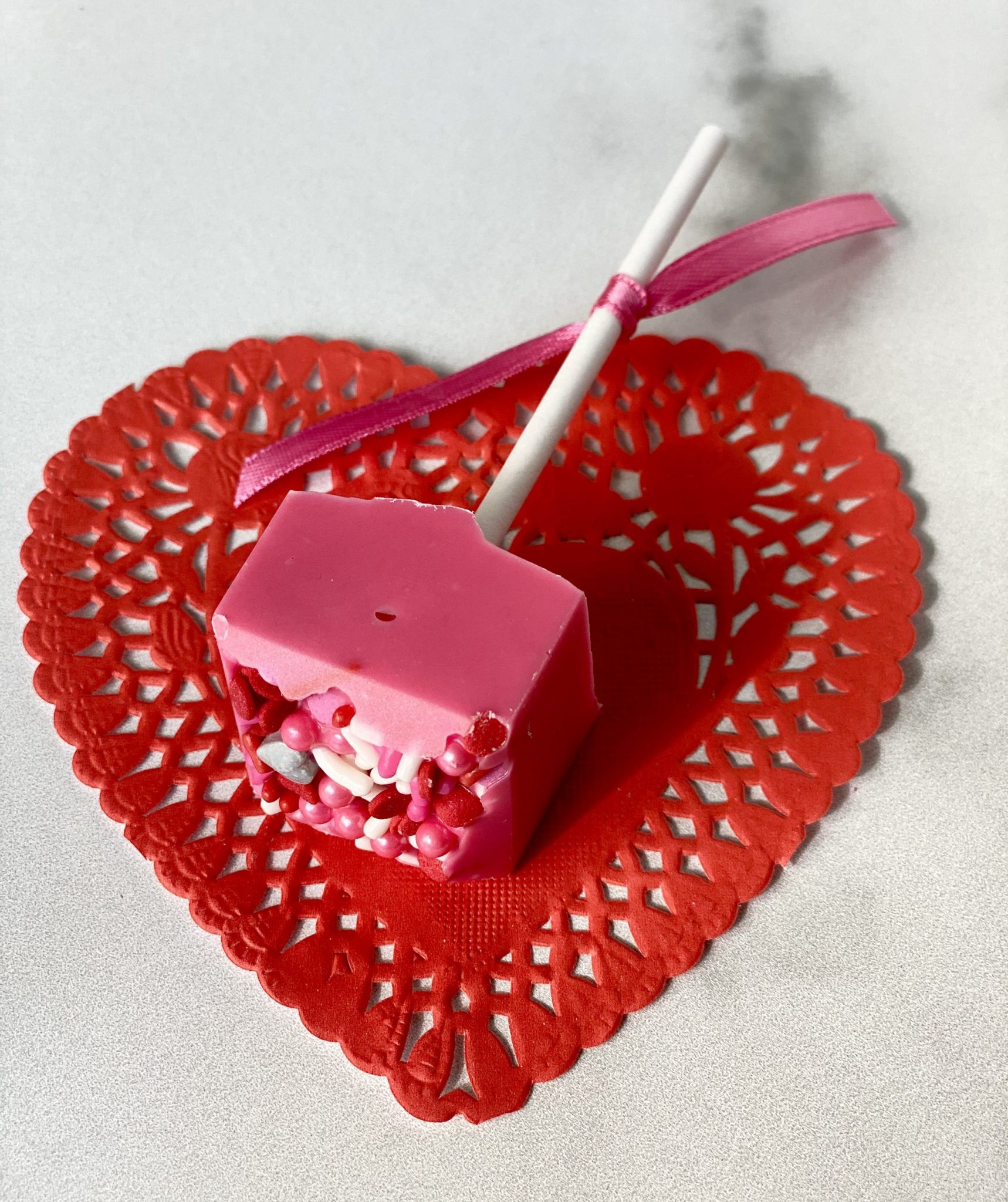 AS ORIGINALLY SEEN AND CRAFTED BY SouthOC_Moms