A craniosacral therapist, speech and infant feeding therapist, physical therapist, and a lactation consultant all walk into a room. What do they all have in common? They are colleagues who work together to give their patients the best care.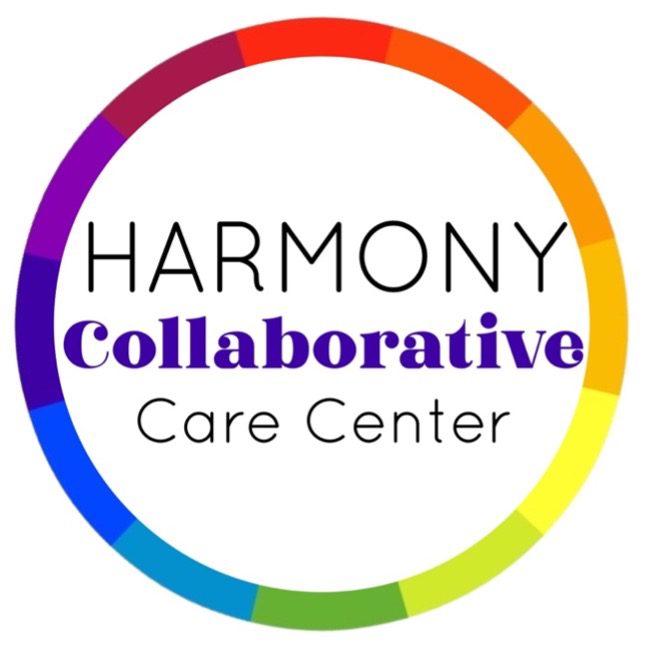 Harmony Collaborative Care Center is a multidisciplinary co-op space in south Austin offering craniosacral therapy, lactation support, physical therapy and infant feeding therapy. The dream behind Harmony Collab was to create a space where professionals from different fields can work together and co-treat to better serve babies and their families. The last thing a parent wants to do when their child needs support is run all over town to multiple appointments. Harmony Collab offers integrated, quality care that's conveniently located all in one place.
What is Craniosacral Therapy (CST)?
Craniosacral therapy is a light touch form of bodywork that helps to find and facilitate the release of restrictions throughout your body. This light touch allows for specific and precise treatment of the multiple layers of tissues within your body and because it is so gentle it is appropriate for all people in all stages of life. A highly trained therapist is able to meet the body where it is at in order to help enhance function and comfort. Craniosacral sessions for babies can help address: Tongue & Lip Ties, Feeding concerns at breast or bottle, Colic, Plagiocephaly, Birth Injuries & Birth Trauma, and/or Torticollis
Lisa Wolfe-Schacter is a craniosacral therapist and the owner of Blue Scilla CranioSacral. She has been practicing craniosacral therapy for over 5 years and has been a licensed massage therapist for 18 years. She works with all ages from infants to adults and specializes in CST conception, pregnancy, postpartum.
What can a Lactation Consultant help me with?
An International Board Certified Lactation Consultant (IBCLC) is a healthcare professional that specializes in the clinical management of lactation. They help families encountering lactation and infant feeding issues. Some of the things they can support families with include: painful nursing or pumping, baby's slow weight gain, bottle refusal, milk supply concerns, returning to work or school, and exclusively pumping.
Families do not need to have an issue with lactation to schedule a visit with an IBCLC. It can be helpful to have a "lactation check-up" at any point in your journey to ensure things continue to go well and that parents meet their lactation goals.
Do speech therapists work with babies?
Yes! Speech therapists who have additional training in infant development, feeding and guided oral movements can treat babies that are having difficulty with feeding skills. It is in a speech therapists' scope to assess for tongue tie and assess how a tongue tie is impact function. Speech therapists can help support babies by improving their oral motor skills necessary for breast or bottle feeding, feeding skills for table foods, and speech skills.
Renee Cavazos Kreisner is a speech and feeding therapist and orofacial myologist. She is the owner of Prism Speech ATX & Prism Infant Feeding. She works with all ages from babies to adults with a specialty in oral motor-based therapies.
When does a baby need Physical Therapy?
If an infant is struggling with one-sided preference, body tension, head flattening or has difficulty/hates tummy time, a physical therapist may be needed as part of the early intervention team.
Physical therapists (PTs) can diagnose movement-based impairments and treat patients with gross motor delays, movement and strength deficits, and limited mobility. PTs that can treat torticollis, excessive body tension, plagiocephaly, hypotonia (lower muscle tone), milestones delays (not crawling, rolling, walking), and oral motor dysfunction from tongue ties/lip ties. These conditions can largely affect an infant's cognitive and physical development.
Dr. Amreen Ali, PT, DPT, PCS started her business Wonder Pediatric Physical Therapy and Wellness in 2022 with the mission to support infants and help them reach their maximum potential. Amreen aims to empower families with early education regarding milestones, development, tummy time activities, age-appropriate toys for cognitive development, and purposeful play.
Wonder Pediatric Physical Therapy and Wellness
512-710-5842
[email protected]
www.wonderpedsPT.com
Harmony Collaborative is having a grand opening event Thursday, September 29 from 5:30-8pm
Our address is 2222 Western Trails Blvd. Ste. 101, Austin, TX 78745
Come out and meet our practitioners, learn more about our offerings and enjoy snacks and refreshments.