Many of us have memories of donning our Sunday best, hanging on to our floral hats, wicker baskets in hand, racing into a field to frantically collect as many eggs as possible and the candy feast that ensued afterward. We may also remember eating out on Sunday afternoon, a visit to the Easter bunny at the mall or significant message heard on Easter morning that altered our lives. Thankfully fashions have changed, but many Easter traditions and the message are alive and well.  
I've collected a wide array of possibilities for your Easter weekend (and beyond). You can begin a new tradition with your family this year and make Easter celebrations rise to the top of their favorite holiday memories.
For your convenience, I've included addresses and times for church services and you can visit the South Austin Moms calendar for event details and direct links to websites! 
Events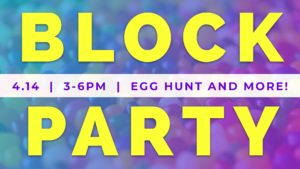 Spring Block Party w/ Egg Hunt
FREE Egg hunts, jump houses, rock wall, popcorn, face painting, cotton candy, petting zoo & more! 7100 Brodie Lane Austin, TX 78745
Easter Family Festival 
April 14/ 1pm-3pm
At the park on the corner of E. Monroe Street and Brackenridge (205 E. Monroe Street)
Fun for everyone – young and old! Come celebrate with us! We'll have lots of fun and FREE stuff … Free food, bounce house, pinatas, yard games, Egg hunts, Easter Bunny photos, music
Second Chances Community Event
on April 20 at 3-5pm  (Benefiting Saint Louise House for homeless mothers with children, many of whom are victims of domestic violence.) 
This includes treats for kids and dogs, live music, photo ops,
bounce
house, crafts, and collection of donations of toiletries (shampoo, toothpaste, toothbrushes, etc.) for Saint Louise House. 

Easter Tea 
April 21st/ 4:30-6:30pm
Hillside Farmacy
1209 East 11th Street
Austin 78702
Kids Easter Fest-
April 20th/ 9:30-11:30am
Westoak Woods Church
2900 Slaughter Lane
Austin, TX 78748 
Easter Egg Hunt brought to you by Hays YMCA and Connection Church.
April 13/ 9-10am
Buda Sportsplex
465 Buda Sportsplex Dr
Buda 78610
Services
MAUNDY THURSDAY: APRIL 19 AT 7 PM
Join us as we remember Jesus' Last Supper with His disciples in the hours before His death on the Cross.  Jesus washed their feet, and instituted a new covenant of grace with the bread and cup of communion.
EASTER SUNDAY: APRIL 21 AT 9 AM & 11 AM
Worship with us as we celebrate our Risen King.
Bannockburn Easter Services –
South Austin Campus- 7100 Brodie Lane Austin, TX 78745  April 20 – 6:30 PM & April 21 – 11:00 AM
Dripping Springs- 264 American Way Dripping Springs, TX 78620  April 20 – 8:30 AM & 10:00 AM
Good Friday Service on April 19 at 7pm
Easter Service on April 21 at 10am (English and Bilingual Services available) 
Easter at Antioch– 10-12:30- 4407 Monterey Oaks Blvd.
10am Service
11:30am Carnival
We are throwing a party to celebrate and we want you to come! Join us for FREE food, and egg hunt and carnival games.
Sunrise Service- Westoak Woods Church 2900 Slaughter Lane Austin, TX 78748  7-7:45am
Easter Bunnies
Easter Family Festival 
April 14/ 1pm-3pm
At the park on the corner of E. Monroe Street and Brackenridge (205 E. Monroe Street)
Fun for everyone – young and old! Come celebrate with us! We'll have lots of fun and FREE stuff … Free food, bounce house, pinatas, yard games, Egg hunts, Easter Bunny photos, music
Easter Celebration
April 20th/ 10-12
Continuous Easter egg hunts, petting zoo, bunny face painting, train rides, bouncy houses, swing ride and the Easter Bunny. The events are open to little ones up through 4th grade.
Bethany Lutheran Church
3701 West Slaughter Lane
Austin TX, 78749
FREE Pictures with the Easter Bunny- Bring Your Own Camera- Donations benefit the American Cancer Society
April 13th/ 1-3pm
Willies Joint BAR and BBQ
824 Main Street
Buda 78610