Many may not think of Austin as an outdoorsy place, but as Brittany Coleman, founder of ToughCutie, lets us know – it really is! At first glance, ToughCutie may look like just a sock company, but it is so much more. We're excited to share Brittany's story on the blog for this week's Small Business Saturday. 
Hi there! Thanks so much for taking time to chat with us. First up, can you tell us a bit about yourself?
My name is Brittany Coleman, and I am the founder of ToughCutie. I was born in the bay area (quite by accident) – 2 months premature, 4lbs, but did bless my mom with a 15-minute-long labor. I grew up in Las Vegas, NV, but escaped the desert when I was 18 to go to college at Duke University in North Carolina where I studied public policy and French. After I graduated, I got to teach English in France for a bit and still enjoy learning languages.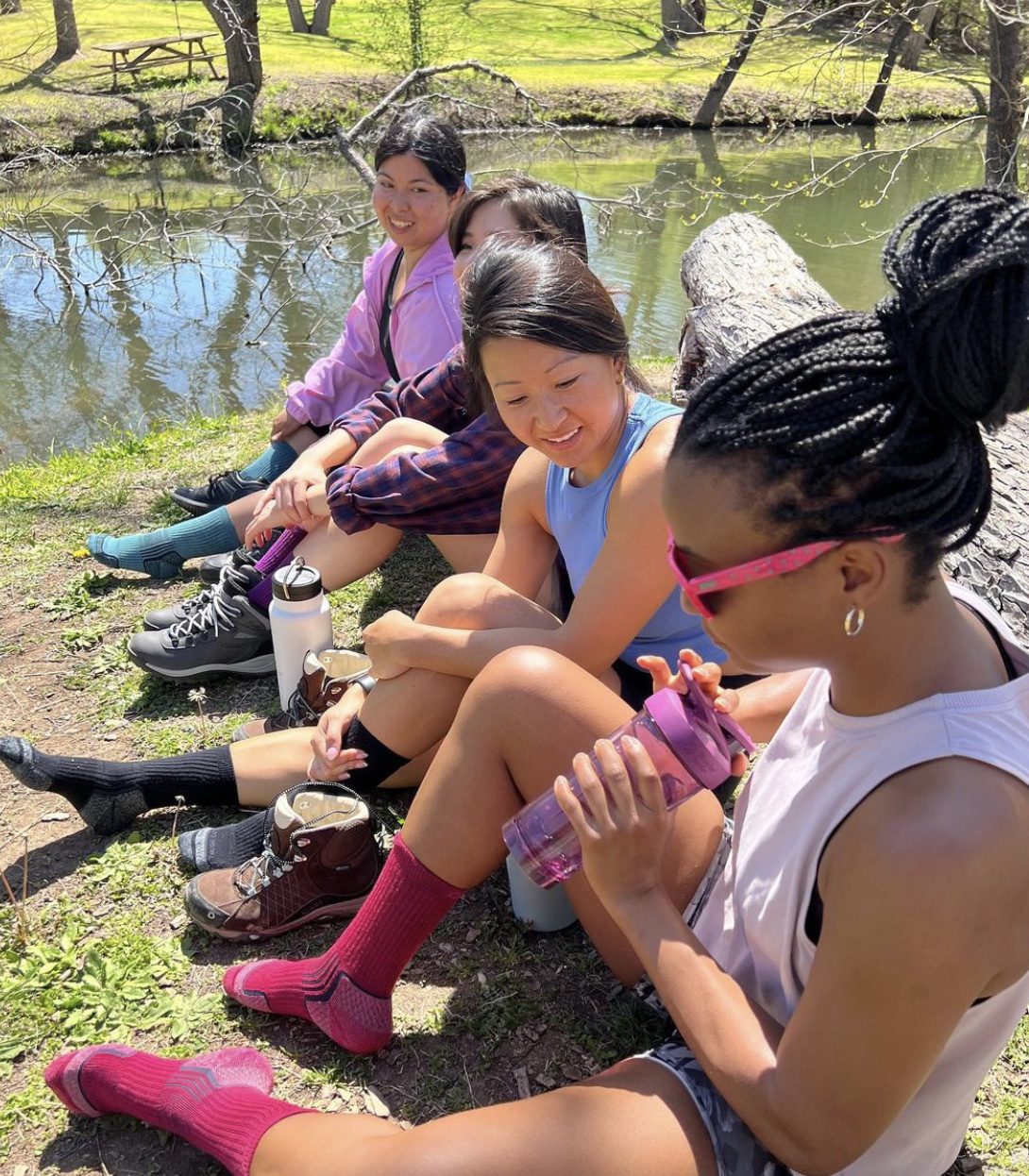 Once I came back state side, I did a program called the College Advising Corps, which is like AmeriCorps, where I focused on helping low-income, first-generation students apply to college and get scholarships. I then went to business school at The Wake Forest University School of business and transitioned to various roles in retail, technology, apparel and active lifestyle industries before starting ToughCutie a few years ago.
I've been in Austin just under two years now and I love how supportive the community is to both start up and women-owned CPG brands. I like to get outdoors as much as possible and enjoy hiking, riding my bike and the occasional obstacle course. I also like salsa dancing, swing dancing and will try just about any social dance. I also love food!
Let's dive into ToughCutie – what's it all about?
ToughCutie is a new women's outdoor and lifestyle brand based in Austin, TX. We make premium women's hiking socks but have a larger mission of supporting women from the ground up and increasing diversity in the outdoors. Over the course of my career, which has included leadership and analyst positions for several outdoors and active lifestyle brands, I became increasingly frustrated as I noticed male-run product development and research teams not understanding women or including us in the decision-making process. I founded Tough Cutie in 2019, becoming the first and only outdoor sock brand with a majority women-owned value chain, and joining an estimated 1% of founders in the outdoor industry who identify as a person of color. Our products are all made in the USA in a WRAP-certified factory that is also women-owned and operated. So, every purchase of ToughCutie products support women!
Where do you see ToughCutie in the next 5 years?
I want to grow my team first and foremost. One big measure of success for me is around our company culture and creating an environment where people can reach their potential. I want it to be a place where people genuinely enjoy working together, where my team is excited to show up to work more often than not and where people are energized to carry out our vision of supporting women from the ground up and increasing diversity in the outdoors. I hope we have fun together and make cool memories.
What do you love about having a business in Austin?
So many people I meet do not think of Texas as an "outdoorsy" place but there are so many great ways to experience nature not only in Texas more broadly, but in Austin. So, I love to be able to delight folks and share new places. The food is top notch as well!
If you could travel anywhere in the world, where would you go and why and how long would you stay? A friend just told me about Mauritius. It's this beautiful island in the Indian ocean known for its
beaches, lagoons and reefs. The mountainous interior includes Black River Gorges National Park, with rainforests, waterfalls, and hiking trails. He said the food is amazing too, so you know I was in!
Time for some Austin favorites!
Favorite restaurant: Aba
Favorite coffee spot: Lazarus
Favorite place to grab drinks: Loro
Thanks so much for chatting with us, Brittany! We love everything ToughCutie stands for as a business.
Be sure to follow along with Brittany and ToughCutie on Instagram and visit toughcutie.com to see the entire collection.