Thanks for joining us for Small Business Saturday! Tell us about yourself.
My name is Laura Colten and I am originally from Southeast Texas. I have been in the Austin area since 2013. My husband, Kevin, is from the same area as me and we went to rival high schools! I have 4 kiddos: Eden is 16, Eve is 10, Arlo is 5, and Coco is 2. They are silly, fun, loving, active and sweet.
Tell us more about your business
All 3 of my brands are boutique fitness studios! CycleBar is an indoor cycling studio that offers a low-impact/high-intensity workout for all body types! We service a variety of demographics with 2 studios in the central Austin and east Austin area to make it convenient for all! AKT, short for Anna Kaiser Technique, is a dance-inspired workout in a vibrant atmosphere! That studio is located in East Austin. It is the only AKT studio in all of the greater Austin area. I have always wanted to own my own business and I have always lived an active lifestyle. Fitness studios just made sense!
What sets CycleBar apart from other cycling and fitness studios here in Austin?
CycleBar prides our rides on being accessible for all cycling levels!  We not only have the high energy music and dance moves on the bike, but an amazing group of instructors who guide riders through class with gear and RPM metrics and a little friendly motivation utilizing optional leaderboards! Each rider will receive an after-class stats email with their playlist from class so they can track their progress from class 1-100! And we can't forget about our community of riders motivating you along the way and keeping you riding consistently all the way to your goals!
Let's learn more about AKT. Can you describe what the studio and class is like?
AKT East Austin is a unique combination of toning, interval, circuit, and dance-based workouts, with new original programming, created every 3 weeks. At AKT we train, we sweat, we get results, and we have a hell of a lot of fun doing it. We have 4 types of classes, bands, circuit, tone and dance depending on what you're feeling that day. All of our classes focus on the whole body.
How do you balance being a mom and a (multiple) business owner?
Luckily I have an incredible support system! My husband is an amazing partner and always ready and willing to help when I need to focus on the studio(s), and I have a killer management team at the studio(s) who are always so reliable. None of this would be possible without them! I'm so fortunate!
Any promotions or events that you want to share with our community?
First class is free at any of our studios! If you are interested in joining, we would like to offer 50% off your first month with us! Just use promo code: SAMOMS50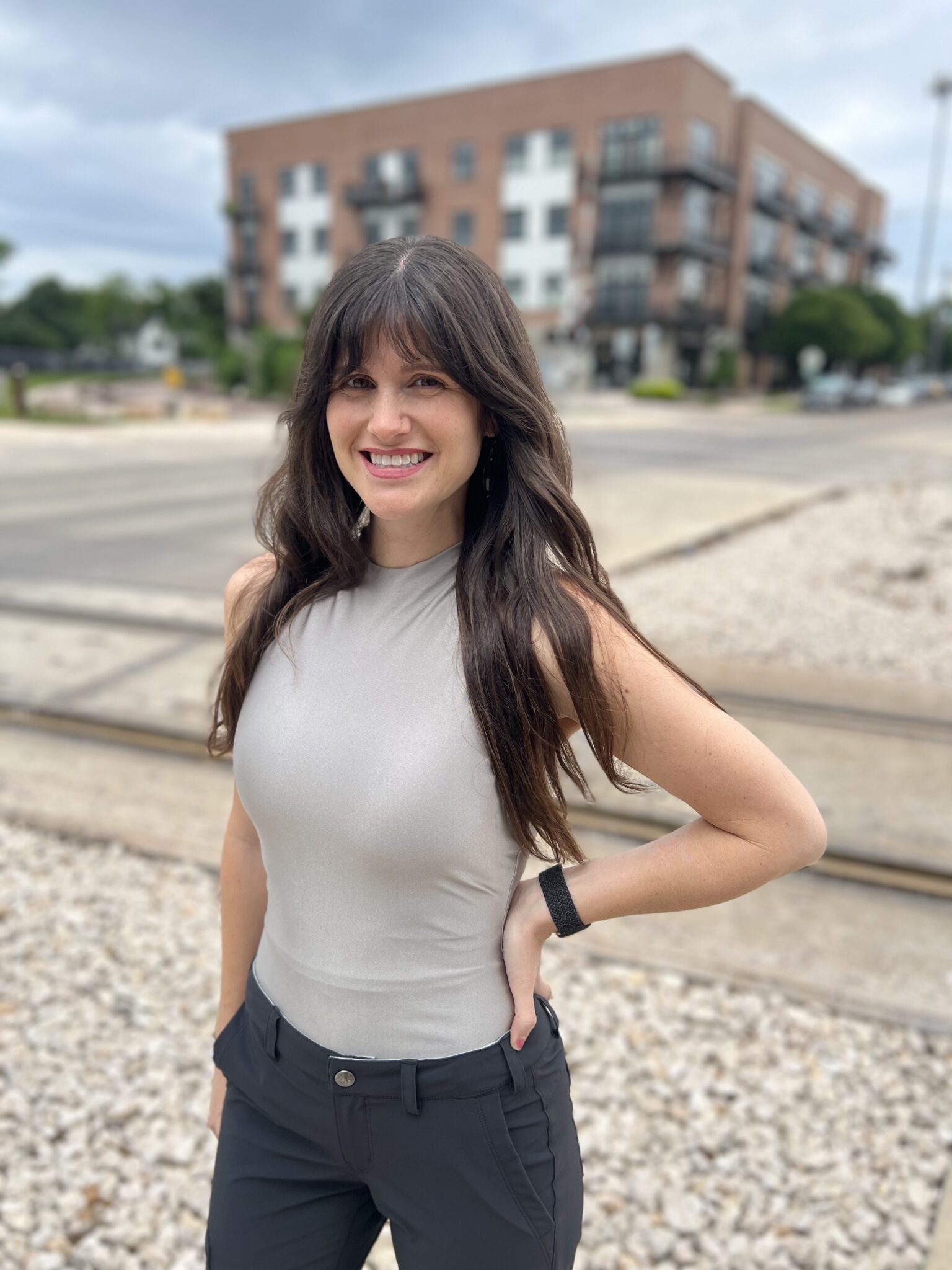 Try a class at our West 5th Location!
Try a class at our East Austin Location!
Try an AKT class at out East Austin location!