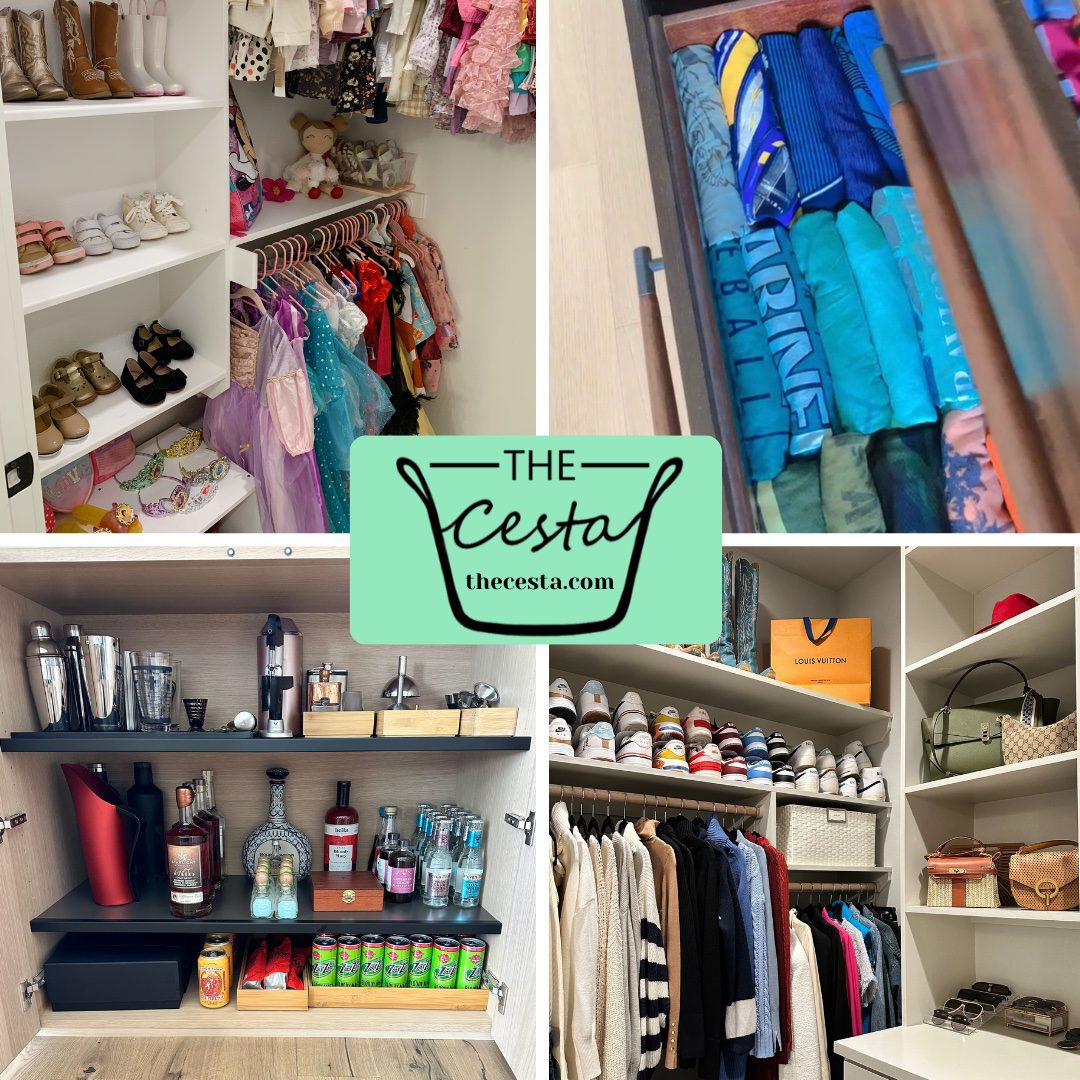 What kind of fantasy world would it be if magical, angel women came into our homes to help alleviate some of the daily tasks that just seem to pile up and be too much? That is no fantasy, it can be your reality with The Cesta! Laundry can become so overwhelming so fast, but with the help of The Cesta, you can get your home back! Their specialty is folding and organizing and they're here to help! And be sure to look for that discount code at the bottom of the page. 
Thanks for chatting with us! First up, tell us about yourself.
Hi, my name is Jessica Loyola. I'm the Founder and Owner of The Cesta. More importantly I am a wife, mom, sister, and daughter. My family and I are native Texans and we have lived in the central Texas area for most of our lives. I have been married for 8 years and have two children, a 6 year old son, and a 5 year old daughter. My background is in the hospitality industry, as well as business management. I enjoy spending time with my family, watching movies, being outdoors, dancing, traveling, eating delicious meals, working, volunteering and serving on the ministry team at my church.
Such a beautiful family! Let's chat more about The Cesta.
The Cesta is an in home luxury service that provides laundry folding and home organizing. We focus on restoring order back into homes while giving busy moms and families their quality time back. The Cesta is a women owned business with our headquarters in Austin, TX. We have been in business since August of 2019 and have expanded our services to the San Antonio and Houston, TX area.
I founded The Cesta to provide assistance to busy moms who simply need a helping hand. I know how easily it is to struggle with the aftermath of laundry and keeping your home tidy. I experienced that exact challenge when I had two littles under two. Taking care of my babies while being a stay at home working mom, and trying to upkeep my laundry and the home was tough and it was exhausting! I thought if only someone could do this for me, wouldn't that be dreamy? Imagine having a laundry fairy come into your home, tackle your piles of clean laundry, and put everything neatly away for you and keep your space organized. This would help save moms HOURS of time and simplify their lives. That's when I knew I had to create a solution for all the busy moms out there that were and are facing the same problem I was having. That is when The Cesta was born! It truly is my passion to help others and provide functional, organizing solutions that bring order into households. I love seeing how The Cesta has helped make a difference in our clients lives.
The Cesta is unique because it was designed by a mom for moms. We focus and specialize in our folding and home organizing services to ensure we are the best in what we do! We provide a convenience of having personal in home assistance without our clients having to hire full time help. We provide flexibility, with no contracts, no monthly membership fees, and we guarantee quality work with 5 star service. In addition, all of our team members are vetted, background checked and properly trained. We take pride on training, teaching, and growing our team members.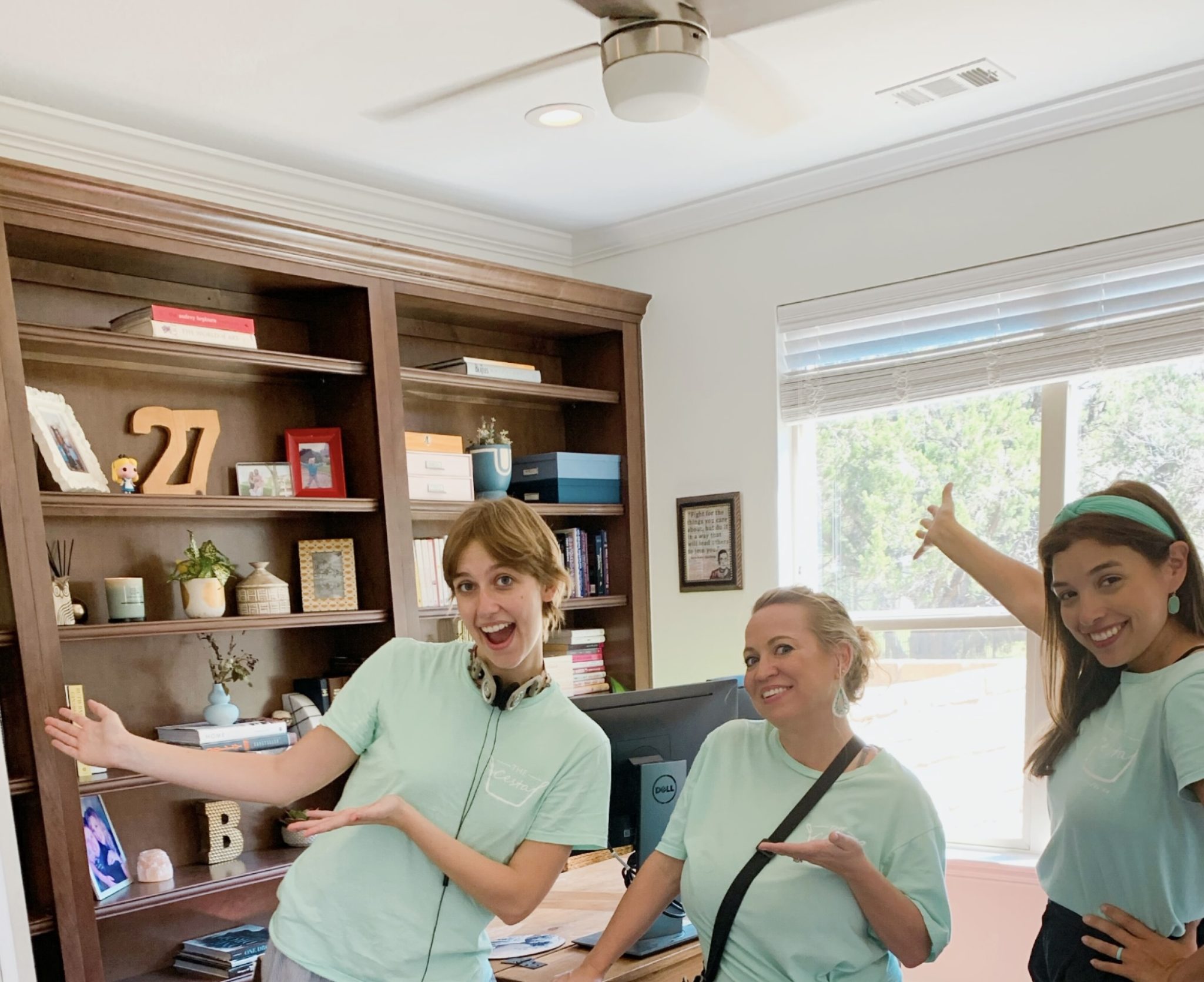 Where do you see your business in the next 5 years?
Within the next 5 years, The Cesta plans to have a larger team and we are gearing up to be in multiple cities and states. We are on a mission of being an extension of domestic help for families all over the nation. We plan on changing lives, and restoring order back into homes, one basket at a time!
What do you love about having a business in Austin?
Well, Austin has always been an exciting city to live in. It's beautiful, growing, and a diverse city. What I love most about having a business in Austin, is that it's an inspiring city with an awesome community. I'm surrounded by so many startups, talented entrepreneurs, and female founders. I'm blessed and honored to have a business here.
What are your best time-saving tips/resources as a small business owner?
The best time-saving tips I could give anyone is to outsource any help you need. There is no shame in asking for help and getting help. If it saves you time, makes your life more productive, and helps your sanity, do it. The best thing to invest in, is yourself!
Do you have any favorite small businesses besides your own?
There are so many but yes, one of my favorite is Trusty Oak. I adore the Owner, and love her company. If you're needing a virtual assistant, check them out!
Any promotions or events that you want to share with our readers?
Spring Cleaning season is here, and we would love to help Austin Moms get their spaces decluttered, freshened up, and organized. We are offering South Austin Moms $10 off their first service! Just mention SCS23 at the time of booking, to have your promotion applied. You can book by visiting our website at thecesta.com or contacting us at 833.382.3782.