"It the most wonderful time of the year!" Spring is like Christmas for gardeners. Hardware stores, grocery stores and local nurseries are teeming with supplies, soils and our favorite items, SEEDS. The variety and selection can be OVERWHELMING. How do you decide? What seeds are worth buying? Which ones will I be successful growing? Are the prices at the nursery worth it since the big box stores are so much cheaper? Are some brands better than others? My Urban Garden ATX is breaking it down for us and sharing the truth about seed selection.
Most of us purchase seeds from major retailers who purchase from other large retailers. These seeds are affordable and widely available. Our experience with these seeds can often determine our relationship with gardening. Most of the people who confess "I have a never had a green thumb" or "everything I plant dies" typically have the same think in common. They purchased seeds from a big box store or major retailer. This is not always a bad thing, but it does not give you the whole picture.
Seeds and plants that are stocked by major retailers are grown on industrial farms. These are farms with rows of temperature and humidity-controlled greenhouses. They have a specific watering and feeding schedule which ensures fast and consistent production to ensure maximum profit. Once these plants or seeds derived from these plants face mother nature and human nature (when we forget to water or fertilize on a perfect schedule) they often wither and die. Some people may take this as s sign they have a "black thumb," but in reality they just chose the wrong seed. There are some seed varieties from major manufactures that work really well.
Burpee's
4th of July Hybrid Tomato. These tomatoes disease resistant hybrid will create 4-6oz vine ripped tomatoes quickly and is easy to grow. (Tractor Supply)
Fery-Morse
Herbs from this brand have some of the most reliable germination (Wal Mart and Home Depot)
Back to the Roots
This US based seed company creates some fantastic annual and perennial flower varieties that are perfect for ZONE 8 growers. Their Sunflowers and Zinnias are a staple in my garden and Texas native bees (endanger species) benefit greatly.
Beginner Friendly
Online seed companies have really been a game changer for those looking to grow a garden. The quarantine created a home gardening BOOM around the nation but with so many closed retailers and social distancing, it was difficult for new gardeners to find the supplies and information that was needed. Online seed retailers took to the world wide web to sell seeds and create an online, interactive community of growers that has changed the way that many people purchase seeds and access knowledge.
Sow Right Seeds
Based out of Greenwood, MO is a family-owned business is dedicated to the health and education of gardeners everywhere. They may be small, but they have a MIGHTY social media presence and upload easy instructional content on their extensive seed inventory and community outreach projects. They are currently running competitively priced promotions through their website to make gardening more affordable.
sowrightseeds.com
USE CODE UrbanGarden10 for an additional discount on top of sale prices!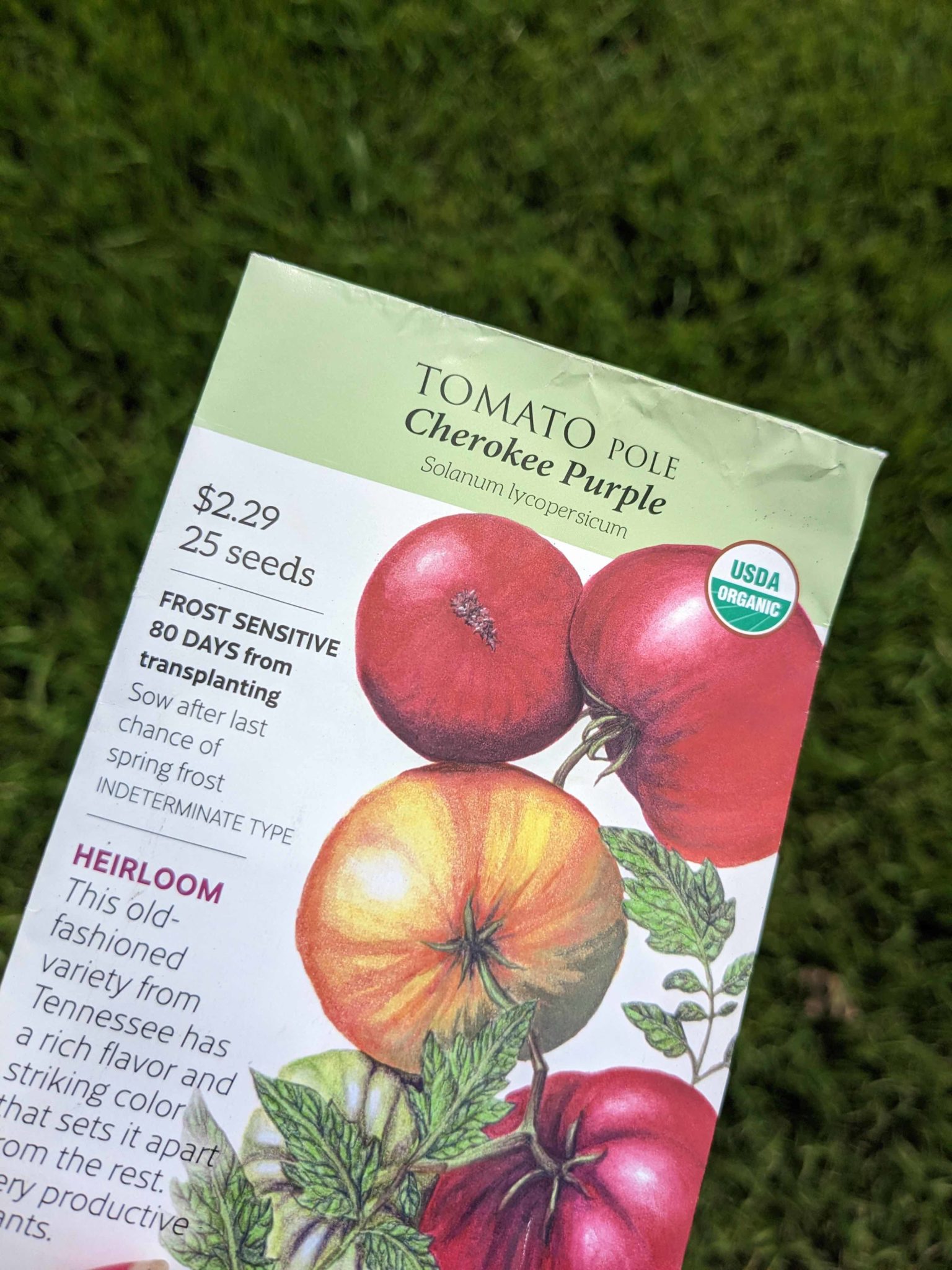 MI Gardener
Luke Marion founded this company in 2011 to supply affordable seeds to gardeners across the US. Since then, this family business has grown thanks to its fun, instructional and interactive content across many social media platforms.
Nurseries and Garden Centers
Your local nursery or garden center can have a TREASURE TROVE of amazing seeds. Although some major brands are available, nurseries usually cater to experienced and adventurous gardeners who are looking for challenge and variety. Your local nursery will be in lock step with "Gardening Trends" and award winning plant varieties from the previous gardening season. Even specialty gardeners love a good steady producer in the garden that can easily grow alongside their exotics and high maintenance plants.
Seed Saver Exchange
This Iowa based company has been saving heirloom and heritage variety seeds since 1975. Their seed bank includes of 20,000 varieties.
Botanical Interest
These organic seeds will become a family favorite. They have some of the best lettuce, cucumber and microgreens that are always extremely tasty. Their "Delectable Edible" seed catalog can please even the pickiest eaters.
Baker's Creek
If you are feeling adventurous, Bakers Creek has a seed for you. This company partners with agricultural producers from around the world to bring you everything from African Melons, Asian Greens and exotic herb varieties.
Conscious Brands
Sustainable seed companies pride themselves on reviving gardening and agricultural practices from the days of old. These seed growers pride themselves on using natural fertilizers and the use regenerative soil practices to preserve our environment for the next generation of growers.
Southern Exposure Seed Exchange
www.southernexposure.com
This company was started by a biology professor at University of Virginia to preserve heirloom variety seeds from indigenous and American immigrant cultures. Southern Exposure Seeds unites small scale farmers and backyard gardeners in an exchange of seeds, growing techniques and sustainable growing education.
Backyard Garden Seeds
www.backyardgardenseeds.com/
Use code MOCHA23 for 10% off
Princess Cole is a mommy blogger turned business owner. Her blog and Youtube channel provide education and encouragement to growers of all levels. My favorite seeds are ANY of the Asian melon, hot peppers as well as the Ethiopian Kale. Backyard Garden seeds prides itself on growing seeds that cater to urban and small space gardeners.
Victory Seeds
www.victoryseeds.com
A family-owned business based in Irving, TX, Victory Garden Seeds has a wide variety of vegetables herbs and flowers that thrive here in our climate. Victory Seeds' claim to fame is their large selection of Dwarf Tomato varieties. These tomatoes are compact but prolific producers that are perfect for growers that may not have a lot of space, but still desire to have fresh tomatoes.
Seed selection should be FUN! There are so many great varieties of seeds and seed starts. My only advice is NOT to buy seeds from Amazon. The shipping/warehousing business model is usually not conducive to storing living things like seeds, bare root trees and plants. If you see a seed or plant you are interested in, go DIRECTLY to the company's website where you have a greater chance to ensure that those seeds, plants or trees were properly shipped and stored to ensure long life, not just for the convenience of quick delivery.
There is an ever-increasing number of seed suppliers and information sources available to home gardeners. Enjoy this Spring shopping season and all the trial and error that comes with gardening. Twenty seeds come in a packet, which means many opportunities to learn, trade and grow.
Good luck in the Garden!
@urban_gardenatx