Pumpkin Patches make me nostalgic… maybe its the smell of the haystacks, crisp air or the vibrant colors… most likely a combination of those and much more. Texans know how to throw a party and put on a festival and our pumpkin patches are no exception. Whether you are looking for family photo ops, hay rides, carving or baking pumpkins read on to plan your pumpkin patch visits in and around Austin.
Barton Hill Farms Fall Festival
1115 Farm to Market 969, Bastrop, TX 78602
(855) 969-1115
[email protected]
So much more than a pumpkin patch, at Barton Hill Farm you can stay all day for their Fall Fest: eating, playing games and enjoying live music. Saturdays & Sundays, Sept. 28th thru Nov. 3rd; Saturdays: 10am – 7pm Sundays: 10am – 6pm. Also open Columbus Day, Monday, Oct. 14th from 10am – 6pm
Buy your tickets at the link above or pay at the gate!
Bethany Lutheran Church
3701 West Slaughter Lane, Austin, TX, 78749
(512) 292-8778
[email protected]
Bethany Pumpkin Patch is back! We will be open October 11 through October 31 (if there are enough pumpkins left) from 10am to 7pm (Monday – Saturday) and 9am to 6pm (Sunday).
Come and purchase a pumpkin for a great cause! We will have a massive inventory with various sizes of pumpkins! We will have fun picture opportunities and other items for the families. In addition to the pumpkin patch, please enjoy our kid-friendly hay maze (free of charge)!
Buda UMC 
767 Main Street
(512) 295-6981
[email protected]
This annual pumpkin patch raises money for Buda UMC ministries such as scholarships for local high school students, Vacation Bible School and the Buda UMC food pantry. Open Daily September 29-October 31 from Noon to 8 pm at the Gray's Farm – 767 Main Street across from Willie's Joint.
Admission to this patch is FREE and welcoming to all who come by to visit the patch. We have volunteers who work hard to decorate the patch and we encourage family photos. NO purchase necessary.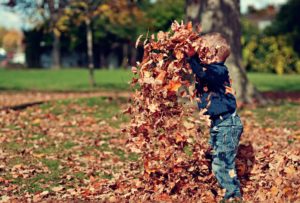 Cross Plants & Produce
705 N Old Highway 81, Kyle, TX 78640
(512) 262-7513
Starting on Sept 28th, open Tuesday through Sunday 10am to 6pm until pumpkins sell out; closed Mondays. In addition to the pumpkin patch this delightful plant nursery has a playhouse, tunnel, hay pyramid, and a Spooky Express kiddie train. Visit their mini-pony and donkey and paint your pumpkin on site!
Crowe's Nest Farm
10300 Taylor Ln, Manor, TX 78653
(512) 272-4418
[email protected]
This 36th annual Fall Festival is open every Saturday in October from 11AM to 5PM! There is so much more to see and do than your average pumpkin patch! With farm animals, native Texas wildlife, vendors, hay rides, animal shows and homemade foods you can definitely make a day trip out your visit.
Adults: $10
3-12 years: $7
2 years: $3
Under 2: FREE
Anderson Terrace Pumpkin Patch
11505 Anderson Mill Rd, Austin, TX 78750
(512) 247-8978
[email protected]
September 27- October 31, open Friday, Saturday & Sunday from 9 am – 5:30 pm; Monday through Thursday from 9 am to 7:30. Paint a pumpkin and play in the patch. There is a $5 admission fee on the weekends that is applied to your purchases. Bring your family and your furbabies are welcome. There are lots of photo opportunities on this pretty property! Pumpkins start at $2 and prices are based on size. Lots of unique varieties available to choose from plus hay bales and corn stalks to decorate your home!
Elgin Christmas Tree Farm
120 Natures Way, Elgin, TX 78621
512-281-5016
[email protected]
Take a little drive to Elgin for Pumpkin Fun October 5-31st, or their Pumpkin Festival on the 2nd and 3rd weekends in October. Their website recommends coming on a Tuesday or for their Open House on the 14th. Sounds like a plan to me!
Evergreen Farms Pumpkin Hunt
242 Monkey Rd, Elgin, TX 78621
512- 281-4833
[email protected]
The Pumpkin Hunt is a family-friendly event on Saturdays and Sundays in October where children of all ages can enjoy fall activities.All activities are ongoing throughout the day, allowing families to customize their experience at the farm.  Pumpkins of all sizes will be available for purchase. The premier event, the Pumpkin Hunt, includes a wagon ride into the Christmas tree fields where mini pumpkins are hidden in the trees.  After the Hunt, enjoy pumpkin decorating on the pavilion along with great concessions at the concessions stand and other activities and games.
Sweet Berry Farm
1801 FM1980, Marble Falls, TX 78654
830-798-1462
[email protected]
The Harvest of Fall Fun will be open September 21 through November 10th. Hours: Mon, Tues, Thurs, Fri, & Sat: 8:30am-5:30pm; Sundays: 11am-5pm; CLOSED WEDNESDAY. They have 13 different activities to choose from, and a wide variety of pumpkins to take home!
The Jersey Barnyard
3117 TX-159, La Grange, TX 78945,
979-249-3406
[email protected]
Make pumpkin picking annual fun family memory. Saturdays free pumpkin painting from 10am-12pm with the purchase of a pumpkin.
The Robinson Family Farm
3780 White Owl Ln, Temple, TX 76501
254-931-9564
[email protected]
Come see what The Robinson Family Farm has become known for.  Spend the day making memories searching through our maze, take a wagon ride around the pond or like we call it "the tank", don't forget to stop by to feed and pet the critters, and who can forget about picking out your Fall favorite pumpkin, plus so much more. Saturday and Sundays only through November 3rd.
Texas Big Worm
4625 TX-29, Bertram, TX 78605
512-355-8165
[email protected]
Come experience the Fun of Fall at Texas Big Worm Pumpkin Patch!
September 27 – October 27 Fridays, Saturdays, Sundays!
Fridays and Saturdays 9:00 am – 6:00pm
Sundays 10:00 am – 5:00pm
Free Admission
Story Time in the Patch every Friday from 10:00-10:30
Paid Activities: Hay Ride, Pumpkin Painting, Feed the Farm Animals, AND the CORN BIN!
Nomad Ranch
1306 Co Rd 258, Bertram, TX 78605
512-630-5893
[email protected]
October 12th- Halloween, weekends from 10-6. Come for the 3rd Annual Nomad Ranch Pumpkin Patch!  Pumpkins, pumpkin painting, hayrides, and feed a cow a banana.