On a recent unfortunate day I made it out the door having only shaved one leg, my deodorant stopped working, and my strapless bra slid its way down to my waist… in church. I ended up in the bathroom tying it back together. By the time I was certain that knot had no chance of slipping lose, the armpit problem had grown noticeably worse, and the bra was so tight I could hardly breath until I got home at 3 pm. Sometimes life makes us painfully aware that we're moving a little too fast than we were intended to.
When life is moving at a pace that we're scrambling, heading out the door with mascara on only one eye, housework is usually the first thing to go. If we want to have time to sip our coffee before it gets cold and set our spirits straight, and we want to say "Yes!" to playing a game, or reading a book, or focusing all our attention on that new Lego creation and its builder, it's time to be proactive about slowing down. Being proactive is the only way to welcome peace to our schedules and our homes. Idle hands may be the devil's workshop, but he's working equally hard to make us so busy we can't see straight.
On Saturdays around here my husband likes to play and rest first and then tackle housework and projects. I, on the other hand, can't rest if I'm staring at a mess, or play if I know I've got a huge to-do list waiting for me at home.
Raise your hand if you want to spend your entire Saturday morning cleaning so you can finally kick your feet up Saturday night.
Raise your hand if you've surrendered and you just kick your feet up right on the mess!
When my kids were itty bitty I set out to find a way to keep my house in order so that I could have much more time for saying "yes" to their sweet requests, and "yes" to welcoming people in to our home.
I started some Daily Routines for our non-negotiable priorities and those tasks like laundry and dishes that pile up quick. But what about the whole house deep cleaning that's usually left for sucking the fun out of our Saturdays?
This is where Focus Areas come in, and they have saved my sanity! Each week you have one area of the house that you focus on deep cleaning. These go on your calendar so that, depending on how many rooms you have, your entire house gets a deep clean once every 6-8 weeks. Honestly, how many of us actually deep clean our house more frequently than that? Anyone? No? Me neither.
Here's a sample of how Focus Area cleaning works in the living room, giving you more time for "yes" to moments that are fleeting, and "yes" to fun, peace, and rest with the ones you love:
Monday
Gather items that don't belong in the living room and put them away (make this a fun fast clean up with the whole family)
Dust the fan, lamps, end tables, coffee table, knick knacks (hopefully there aren't many after decluttering!)
Tuesday
Clean the windows. I LOVE this Glass Cleaner from Lemi Shine (an Austin based company)!
Remove cobwebs from windows and corners with a broom
Wednesday
Clean fingerprints and germs off light-switch plates, windows and doors.
Clean finger/handprints off the walls (I just use a damp cloth with a little dish soap if they're stubborn)
Thursday
Dust picture frames, art and mirrors
Wipe baseboards with a damp cloth and a little dish soap (this is a job that toddlers and little helpers love!)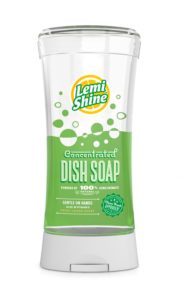 Friday
Vacuum the furniture (move those cushions and get all the crumbs!)
Use the long tool to vacuum under the furniture
Vacuum the floor
Mop if you have a tile or wood floor
Saturday
Kick your feet up, enjoy your hard work done and have time with your family!
What I love about focus area cleaning is that if I see something that needs to be done, I don't have to feel pressure to do it right then, knowing I'll get to it in a few weeks. Now I'm not talking about laundry on the couch (guilty as charged!), or gross coffee cups left on the coffee table… but smudges on the window? Now those can wait while you say "yes" to another reading of Guess How Much I Love You.
With fullness of joy,
Crystal
Read the next Focus Area post Tackling the Kitchen Goop here.
*As an Amazon associate I earn from qualifying purchases. Rest assured your prices stay the same and I only recommend products I love and use myself! Thanks for supporting South Austin Moms. This post first appeared on my personal blog at www.kehnonabundantlife.com