Every year we find ourselves on the hunt for meaningful gifts for those we love… gifts that stand the test of time, gifts that enrich their lives, gifts that say "I've noticed" and most importantly express how much those people mean to us. Unfortunately, we often fall into the trap of thinking that more gifts means more love, when really its the nature of the gift, and the intentionality of it that says "I love you" the loudest.
I came across a phrase which has guided our gift giving the last few years. "Something they want, something they need, something to wear, something to read." The simplicity of this list allows us to be fully present to one another and shift our focus to the true meaning of the holidays: faith and family.
Below are some great suggestions, and as a bonus most are from local and small businesses right here in Austin! What I love about so many of these businesses is the way they give back and stand for something larger than themselves. Scroll down for experiences you can gift and specific Him or Her gifts. Click on any of the images for direct links to shop.
Something They Want
Melissa & Doug Wooden Fresh Mart Grocery Store– $160
For more than 30 years, Melissa & Doug has been championing childhood wonder by creating beautifully crafted and creativity sparking products for endless hours of play!
---
A friend of mine just bought this for her preschool twins who love to help clean. Genius!
Brigii Mini Vacuum, Dust Buster and Blower– $39
Hand Held and perfect for tight spaces in cars, couches and kitchens!
---
Razor Jr Wild Ones– $35
Little ones will go wild for the new Wild Ones junior kick scooter from Razor, designed to help new riders build the balance they need to safely and confidently ride a two-wheeled scooter.
---
Constructables- Natural Pine Wood Building Planks- $30
These blocks grow with your child's imagination and ability through the years. Perfect for preschool through the tween years!
---
Shop for your little diva, your BFF or yourself in our wide variety of awareness nail enamel and even name your colors! 10% of your purchase goes to charity! Use the code 'localmoms' for free shipping over $50.
www.beecauses.com
---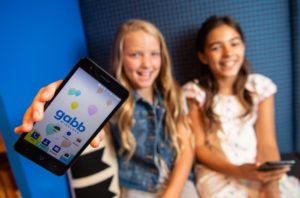 Gabb Wireless Phone
– $95 with Promo Code AUSTINMOM
Finally a phone that's smart for kids! The perfect introductory phone for your child or tween includes talk, text, radio, calculator, and calendar with none of risks of internet, social media and cyberbullying.
---
SPLASHPAD is a great gift for moms with babies and toddlers- keeping sinks, counters, floors and craft spaces clean, safe, sanitary and slip free! Shop the full range of sink SPLASHPADS and mats HERE.
---
SENSORY4U Indoor Therapy Swing/ Snuggle Swing for Kids– $60
---
Fjallraven Kanken Art Backpack, $80
This colorful yet practical backpack is a useful gift for tweens, teens or moms. Fjallraven bags come in many colors, shapes & sizes for multiple purposes.
---
Only $40 on Amazon, includes an interactive free app that educates and gets kids excited about brushing. Kids are rewarded for each successful brushing session while parents can track and monitor progress. My kids love theirs!
---

Bentgo Kids Brights – Leak-Proof, 5-Compartment Bento-Style Kids Lunch Box – $28
Durable, Leak Proof, BPA free and just the right portion sizes for kids ages 3-7
---
Save 30% on the mamaRoo®4! Use code SAVE30

Cyber Monday Exclusive! Offer only valid December 1st-2nd
---
Something to Wear
Alike Kids- T-Shirt- $52
Introducing ALIKE. CHILDREN DON'T KNOW STEREOTYPES. WE DON'T EITHER. Unisex, Modern, Sustainable.
---
With several tweens under my roof I know the value of time saved by letting them choose for themselves! Buy them a gift card from one of the Top 10 Tween Clothing Websites HERE!  
---

Something to Read
Looking for classics you'll all enjoy reading over and over? I've put together a list of my personal favorites divided by age in a previous post here: Bonding Over Great Books. 
---
Something to Do
We love giving gifts! It delights our hearts when we see our kids', our spouse's, our friend's eyes light up with delight when they open a gift we've thoughtfully chosen. We don't need scientific evidence to tell us that experiences bring us more joy than things, and memories spark joy that continues long after the moment has passed. Experiences connect us with one another, the arts, our bodies, our intellect, and nature. The reality is that the delight we love so much in our loved ones eyes, fades quickly when it comes to tangible things, but the joy of a memory lasts a lifetime.
---
Urban Air Adventure Park in South Austin is offering $5 OFF for the Platinum Attractions band for South Austin Moms readers! Black Friday Sale offers $100 value in Gift Cards for $50 only.
Contact  (512) 220-1417 or [email protected]
---
Austin Zoo wants to make your holiday shopping easy. Give a gift that friends or loved ones will enjoy again and again throughout the year.
Purchase an Austin Zoo membership before December 24th and receive a 20%, one time coupon you can use in our Gift Shop (beverages excluded). Holiday shopping made easy!
Spend $50 or more in our Gift Shop and receive an immediate 10% discount on your purchase.
---
Located in the heart of South Austin, Crux Climbing Center features rope climbing, bouldering, fitness and yoga classes, a kids' area, youth classes, birthday parties, and more. We have gift cards, day passes, and memberships available to help your kids burn off all that extra holiday energy and excitement!
[email protected]
512-931-3911
---
Looking for more you can experience together as a family in the upcoming year? Try Ballet Austin, Lady Bird Wildflower Center, the Thinkery, or UT Sporting Events.
---
Just for Mom
Don't forget to practice self care this holiday season. Feel your best with our line of supplements, probiotics and superfoods designed to support mothers in all stages of motherhood!
instagram : @mothernutrient
---
One & Done Gift Sets from Kendra Scott, an Austin original. Precurated and customizable at exclusive prices- it doesn't get an easier than this! Or shop in store at:
Kendra Scott Flagship
1701 S Congress Ave.
---
Wisp Lashes is a new luxury eyelash extension salon located in the Shop At Onion Creek. To ensure that you are fully prepared and glamorous for the holidays, we are offering Holiday Lash Specials including $150 Classic Full Sets and $200 Volume Full Sets! Call 737-237-3588 or book online today: www.wisplashes.com .
Wake Up Beautiful with Wisp!
---
Coated is Austin's Clean Air Nail Salon.  Give the gift you know they'll love–Coated Signature Passes and Coated Gift Cards for The Best Manicures and Pedicures!
Coated Nails is located at 
1100 S. Lamar Blvd.
Austin, TX 78704
512-814-0053
*gift cards are available in salon and online.  
---
Custom leather wristlets, cosmetic bags, hobos, totes and convertible backpacks! Shop for yourself, or find a meaningful gift for someone you love. Checkout our personal story so you can carry on the gift of hope, strength and love! Exclusive Discount Code below:
If you're reading this…we have a special Promo Code just for you! Type in ATXMOMS in the discount area at checkout for 30% off your entire cart!
---
---
It's All Easy: Delicious Weekday Recipes for the Super-Busy Home Cook by Gwyneth Paltrow, $20.65
Easy weeknight recipes from Goop's Gwyneth Paltrow? You'll want to stock up on these as gifts friends—but don't forgot to pick one up for yourself.
---
Especially for Dad
He'll be feeling cozy on Christmas Dad in these, and might even snuggle up for a Hallmark movie!
Alternative Apparel- Men's Eco Fleece Dodgeball Pant- $30
---
Masculine sensuality in a bottle. This beard oil is a special blend of organic and natural oils that are rich in antioxidants. It aids in conditioning dry skin, revitalizing beard hairs and promoting healthy beard development. Immediate effects include a soft, manageable beard with a noticeable glow. Check out all the men's grooming products at 6IXMAN.com. Classic scents, quality ingredients and superior tools define what it means to be a 6IXMAN.
---

Familife Stainless Steel 11 in 1 Grooming Set- $26
This high-quality stainless steel set comes with a variety of clippers, tweezers and other tools, all in an attractive leather case, with a stocking stuffer sticker price.
---
Tretorn Men's RAWLINS3– $63
This classic, retro style will go with anything and everything, and be his weekend go-to pair.

---
For The Grands
Last year, I couldn't decide which family picture I wanted to frame for all the grandparents. I loved them all! So instead of choosing a favorite, or selecting a few for a collage I printed them ALL in beautiful photo books. I was able to include all of the silly, imperfect and candid shots that captured the unique personalities of each of our children. A year later, the grands are still saying these books are their favorite gifts to date. Time for a repeat? I think so! Click through to get started and get 70% off using the code below!
---
This post contains sponsored content from local businesses and Amazon affiliate links. I earn from qualifying purchases. Thanks for supporting South Austin Moms!